ThermalBoard: A partner in Net Zero Design
Hydronic heating and cooling systems are more efficient and offer a higher heat capacity than forced air heat pumps — without the loud noises and expensive utility bills. Find out why more developers are choosing hydronic radiant heat in their Net Zero Energy homes and buildings.
COMFORT. EFFCIENCY. CERTIFICATION. EDUCATION.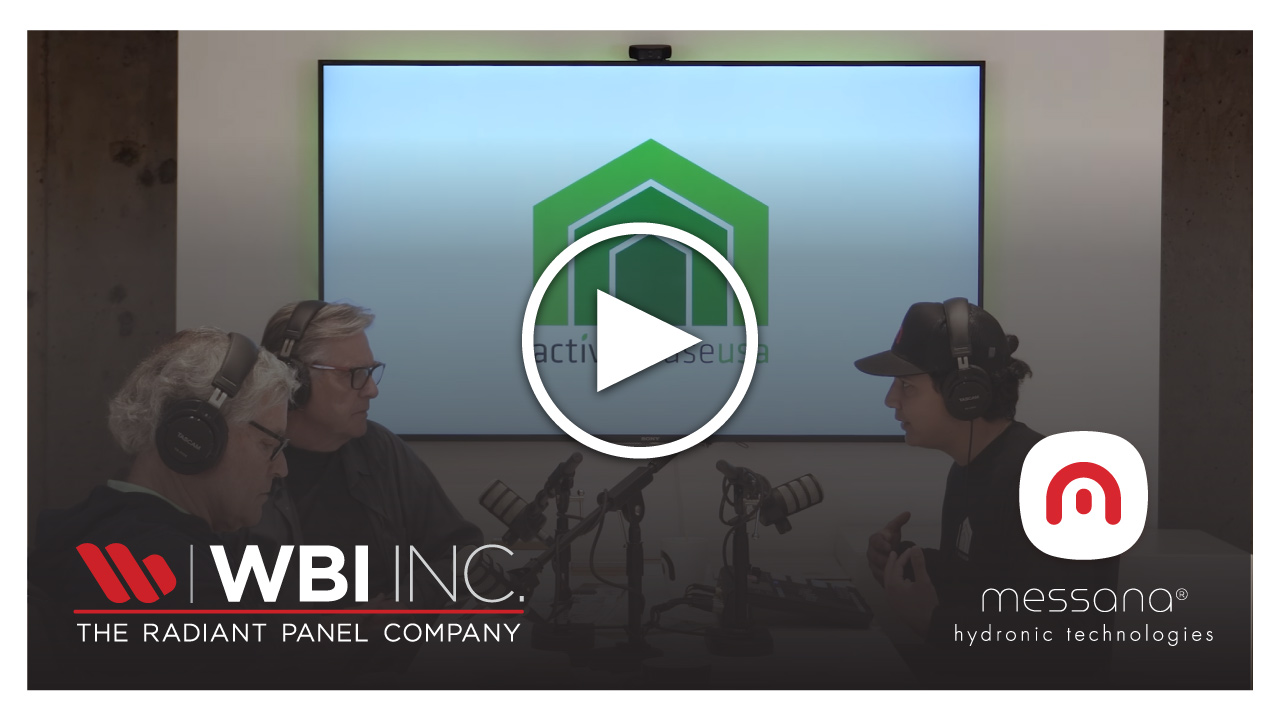 Radiant Floor Heating in Custom Homes: Two Industry experts discuss Modern Radiant Heating.
Benefits of a Hydronic Radiant System
Recently there has been a great deal interest in all electric hydronic heated homes across the country, spurred by California's commitment to all electric homes powered by renewable electricity and now being discussed and built across the country. The collapse of solar electric panel and storage costs and the rise of superefficient heat pumps make this possible and cost effective.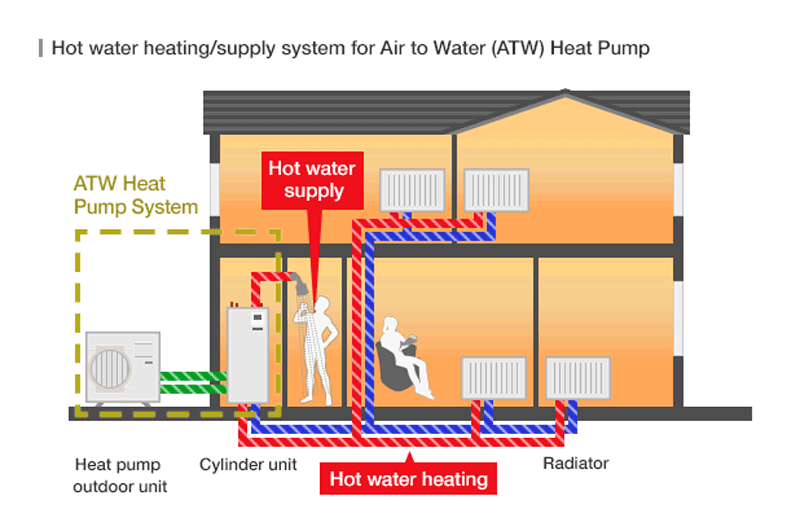 Why utilize hydronic radiant heat in your Net Zero Home?
ThermalBoard heating distribution is more efficient that forced air heat pumps. Learn why here.
Hydronic heat pumps linked with low water temperature radiant systems like ThermalBoard have higher efficiencies and capacity. Learn more about ThermalBoard and hydronic heat pumps here.
Components of a Net Zero Energy Home
The goal is to provide a building design with integrated highly efficient electric heating, hot water and cooling solution whose electric demand is low enough for a solar electric system to meet the entire load (and fit the roof).
Air-to-air forced air super-efficient mini split systems with a separate electric hot water heat pump have been available for some time now. Similar solutions are now available for hydronic systems that include hot water supply without the sound, lower efficiency and space demands of standalone heat pump water heaters, or the visual impact of wall mounted mini split terminal units.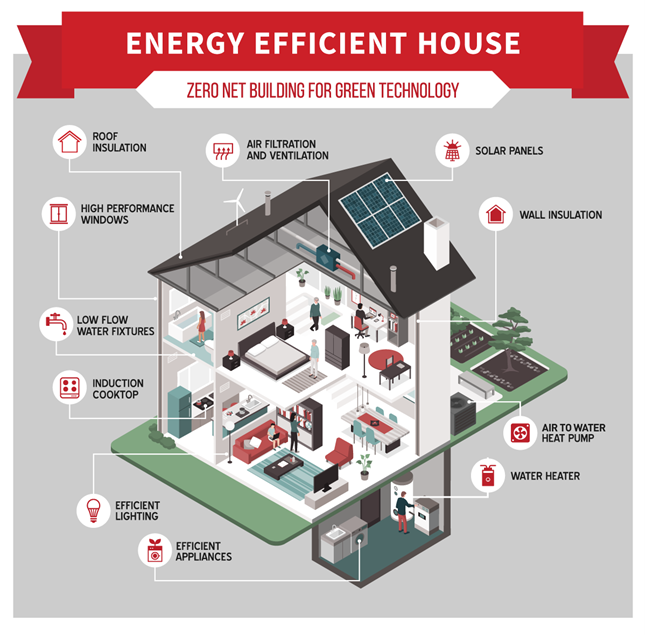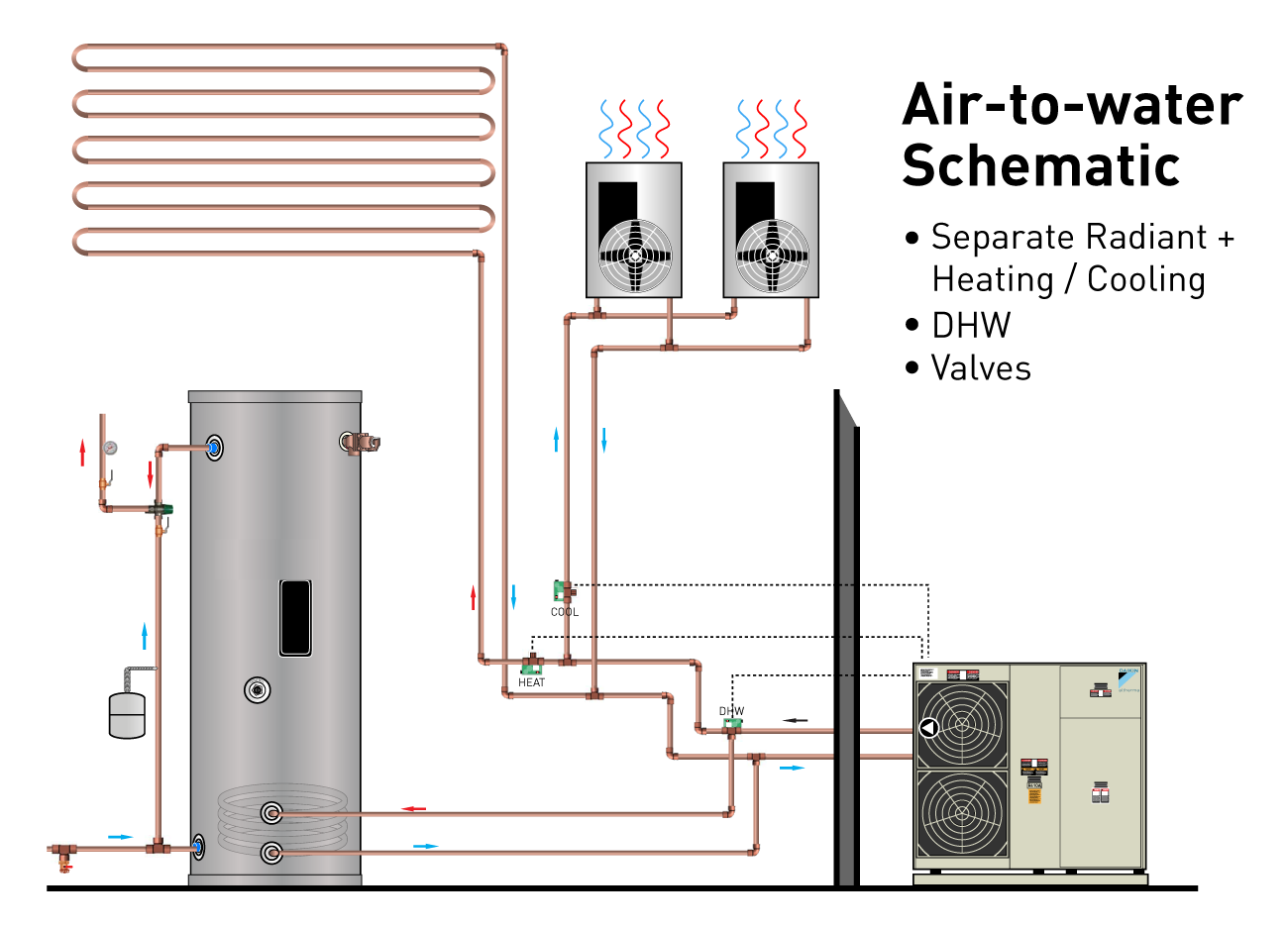 Why Hydronic rather than Air to Air Heat Pump
Hydronic heat pumps provide far more efficient electric domestic hot water supply than stand-alone heat pump water heaters. (COP 4+ vs COP2), are quieter and require no makeup air. Hydronic distribution is also far more efficient than forced air.
Hydronic Heat pumps provide very efficient electric hot water heating and domestic hot water plus chilled water cooling.
Technical Information
Most manufacturers publish this data or it is available in this format from third-party engineers and manufacturers. The chart demonstrates the supply water temperature required to meet a given heat loss (BTU/Sq/Ft.) with a certain finished floor assembly resistance (R-Value). A low R-value of R=.05 would be tile, while a carpet with a carpet pad might be R=2.5. So for example, start at 20 BTU/Sq/Ft. on the X axis, go over to R=1 (hardwood) and go down and it will read about 105F.
Important: The higher the supply water temperature a given system type requires, the more energy is required, meaning higher fuel bills.
Compare: You can compare different types of systems on our Product Comparisons page. You will see that Thermalboard is a very efficient system compared to most other radiant heat delivery systems/methods.
Efficiency and Rapid Response: Do not confuse or conflate the two. The chart to the right describes efficiency while the rate of increase or response rate addresses controls issues for a system.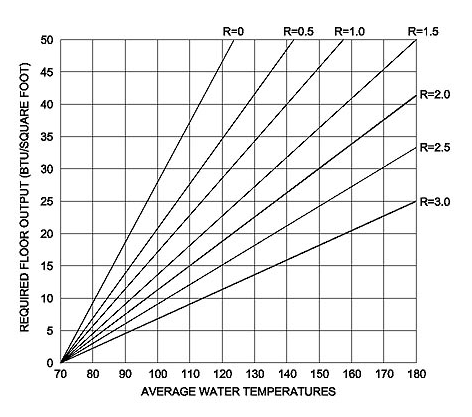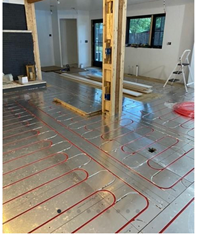 Low temperature Heat Distribution Solution
ThermalBoard can heat a typical space using 90F–105F water temperature for floor systems and using wall and ceiling configurations in the 80F–95F range. Look at the heating capacity chart to see what a difference it makes for increased hydronic heat pump capacity and efficiency! Thermalboard. A perfect match!