Quick Installation Sequence
Follow the guide below for a quick installation overview of Thermalboard. For more detailed instructions you can download our free
Installation Manual here
.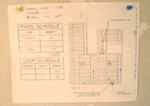 Step One
Make a plan. See layout deal in our Application Manual.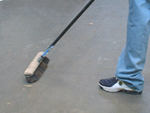 Step Two
Clean subfloors. Make sure to correct high and low points so surface is even.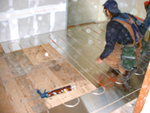 Step Three
Start from the furthest point from the manifold and place each board in your pre-determined pattern.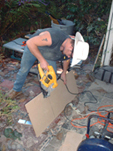 Step Four
Cut filler boards and place them in your pattern.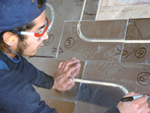 Step Five
Mark and number your boards for reference.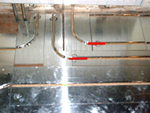 Step Six
Align the boards with short lengths 3/8″ PEX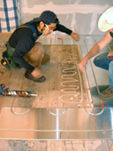 Step Seven
Pull out boards and apply construction sub-floor adhesive.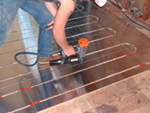 Step Eight
Fit boards in place, then align, staple, or screw.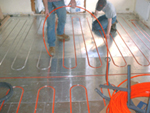 Step Nine
Walk the tubing into the grooves and tap the high points with a rubber mallet.